Eco Friendly Mobile Catering Vehicle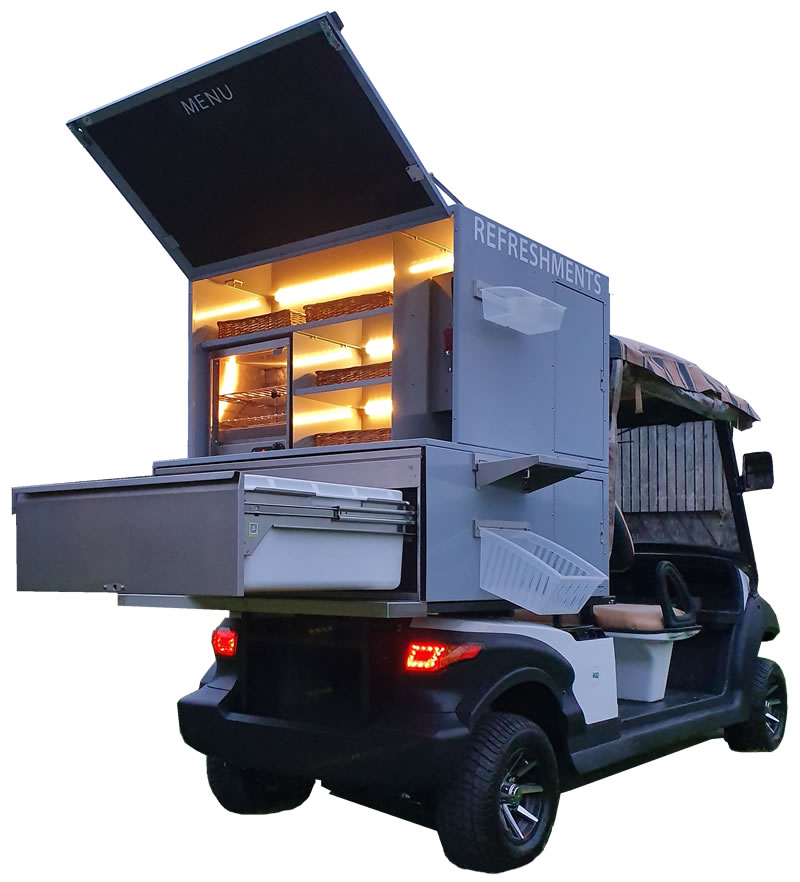 The Story So Far
The continual evolution of modern, eco-friendly catering solutions means that the word 'innovation' is never too far from being uttered. It is not always the self-cleaning ovens or digitalised dishwashers that can make the biggest difference to a business. It is said that 'necessity' is the mother of 'innovation'… a need to find a better more eco-friendly way of doing things. Enter The Munch Buggy. (Ref: Sports and Leisure Catering Magazine Sping 2015)
"The Munch Buggy Electric Catering Vehicle came about because of a need that the National Trust had. They required a solution to get refreshments to their 'honey pot' areas using an eco-friendly vending vehicle. These were areas on their properties that they recognised as having potential for providing revenue streams.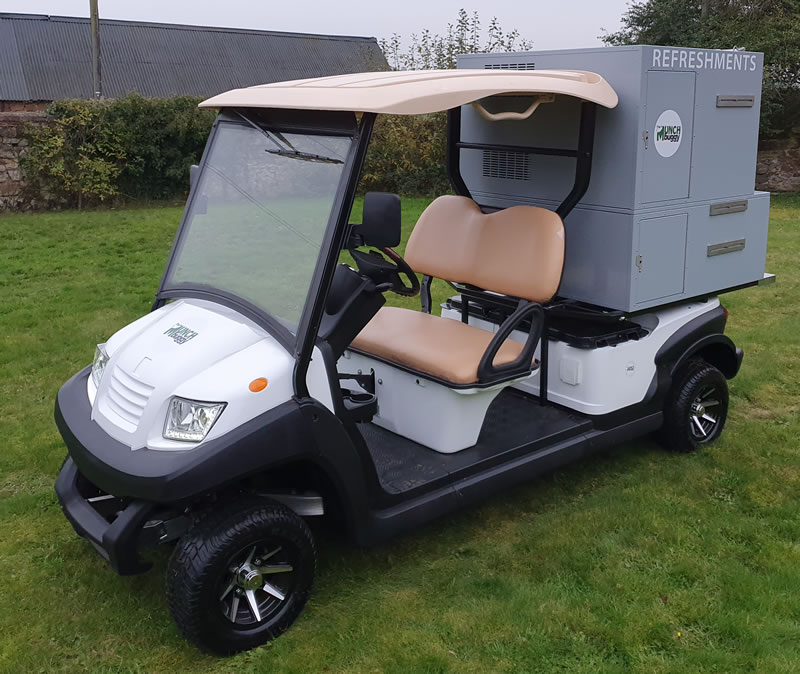 Electric Vending Cart Solution
The National Trust Catering Team needed a cart to get ice creams, beverages and snacks to these areas, ice creams being the big seller. At the time there wasn't a mobile catering cart or electric catering vehicle on the market capable of providing the mobile food and beverage offer they wanted, not without use of a petrol generator or running an expensive electrical supply.
Listening closely to our Client's needs, Cooper8 Ltd developed The Munch Buggy as a solution to take advantage of these profitable opportunities. The journey has taken us through a number of design stages and refinements to get to where the electric vending cart is now. In its current form it provides a hot food offer, refrigeration and freezer options and a hot water supply. This has been developed working closely with our partners Fairway Wheels www.fairwaywheels.co.uk, who provide the latest solutions in electric vehicle technology and Lithium battery power.
The evolution of mobile catering vehicle design presents a real advancement in eco-friendly mobile vending, providing an environmentally cleaner catering solution: flexible food and beverage offer, easy to use, easy to drive and easy to maintain catering offer."
Interchangeable Fridge & Freezer
Accurate Refrigeration Temp. Control
Flexible Food & Beverage Offer
Interactive Vehicle Diagram
Please select a number on the diagram below to view detail.
Get in Touch
Please get in touch using our contact form & email or by phone.
Mobile: 01424 422784